Assisted Living Caregiver
To become an assisted living certified Caregiver in Arizona, a minimum of 62 hours of training must be completed at an accredited program, approved by the Arizona Board of Nursing Care Institution Administrators and Assisted Living Managers (NCIA) Board.These 62 hours are divided up into 40 hours of classroom/laboratory hours and 22 hours of external classroom preparation. AHCA WORKS will cover the cost of this training and testing for approved applicants.To better understand the role, certified Caregivers assist in all aspects of the activities of daily living for assisted living residents, and are allowed to assist with medication administration in Arizona. Assisted living centers are licensed as "residential" settings and may be more home-like than a skilled nursing facility, based on a social model of care.
Assisted living certified Caregivers will assist residents in bathing, dressing, eating, medication administration, group activities and more. They often provide support in memory care related services and provide additional non-medical assistance.
Caregivers are the heart and soul of every assisted living setting, and their familiarity with the unique story of every resident makes them an expert in care delivery.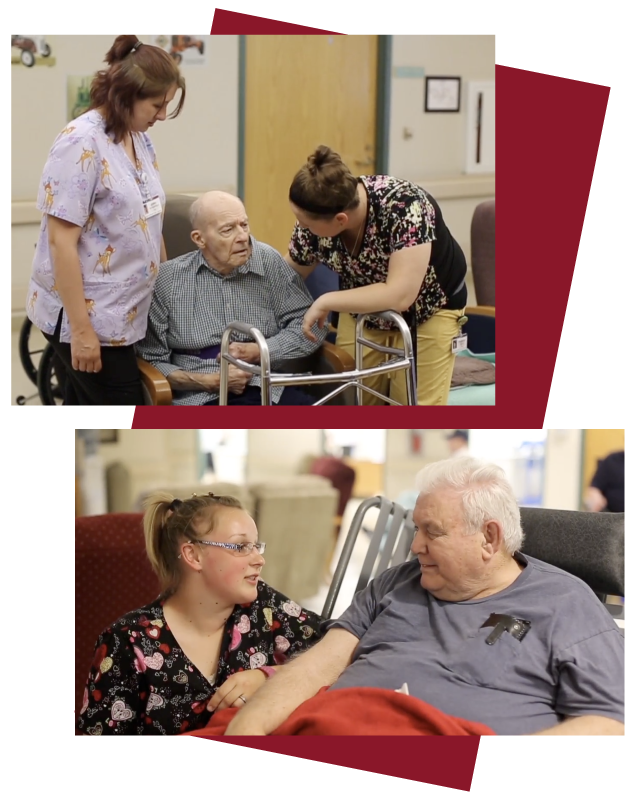 Caregivers help residents with basic needs. These could include duties such as:
Bathing
Dressing
Turning or transferring
Answering call lights
Gathering vital signs and documenting
Combing hair, shaving
Changing linen
Assist with personal hygiene
Traits that make a great Caregiver:
Empathy and compassion
Strength both mentally and physically
Superior communication skills
Reliability
Good time management skills
Flexibility
Ability to be an engaged team member